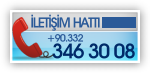 | | | | |
| --- | --- | --- | --- |
| | Cinsi | Alış | Satış |
| € | EURO | | |
| $ | USD | | |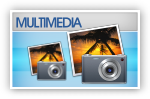 Our company which has established Ozdemirler Makina Sanayi service to machine industry by modern manufacturing methods 33 years, to continue its service in 2005 as Ozdepak Ambalaj Makinalari Ltd. Sti.

Our basic honours are the experiences of years, absolute service concept which our experince teached to us and our references of our valuable customers which we serve and friendships.

We are in service to as valueable investors and administrators of you with local and international manufacturing and service activity after selling by advanced permanent staffs whose are experinced and informed by years.

Ozdepak Ambalaj Makinalari Ltd. Sti. has increased its technology and capacity by suitable terms of developing age. Our company has aimed not to be the biggest company, has aimed and to make up a principle better serve to valuable customers and to command to win their confidence.